Montenegro Citizenship by Investment
A Brief Introduction to Montenegro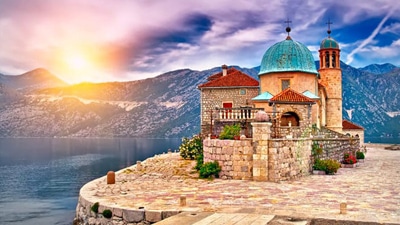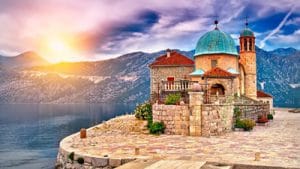 Following the division of the Roman Empire some 1600 years ago, Montenegro has been a cultural and geographical gateway between East and West. Long considered the pearl of the Balkans, Montenegro's coastline crams in some of Europe's most spectacular seaside scenery. Mountains rise into the azure sky from clear waters that sparkle like diamonds in the dazzling sunlight. Ancient stone-wrought towns dot the mountainous landscape slope down, dipping gently into the water. In the summer, the air is suffused with the scent of fragrant herbs, conifers and flowers.
Montenegro's natural beauty and rich culture are not the only reasons why the nation is attracting a growing interest for investment and development. The country's move towards political independence, strategic geographical position, as well as its pending accession to the European Union have also influenced Montenegro to become central to some of the most important industries in the world. These combination of factors has resulted in one of the fastest growing economies in the Balkans, with Montenegro quickly becoming a key destination for investors seeking mobility and an increased quality of life.
The benefits of acquiring Montenegrin citizenship by investment is visa free travel to 122 countries worldwide. The country is set to accede to the European Union, meaning that there is prospective visa-free access to Europe's Schengen Area. Montenegro also possesses an E-2 treaty with the United States of America, allowing passport holders to acquire long-term residential permits in the United States.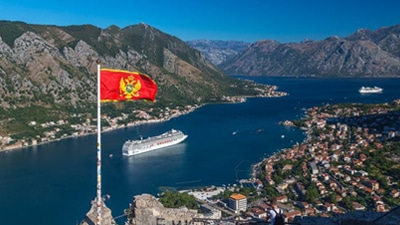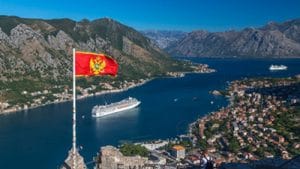 Benefits of
Montenegrin Citizenship
Montenegro Citizenship
Program Requirements
To qualify for the Montenegro Citizenship-by-Investment Program, the main applicant must be over 18 years of age, meet the application requirements, make a contribution to the Government of Montenegro, and make a qualifying investment. There are currently two investment routes to choose from to qualify for the program:
Key Features of the Montenegro Citizenship by Investment Program
The Citizenship by investment program of Montenegro is officially announced on Oct 1, 2018 for foreign investors. The decision came into force on Jan 1 and will run for three years offering investment citizenship to 2000 foreign investors. This is one of the most longawaited in the industry. This scheme is a special investment programme based on a special decision published in the Official Gazette of Montenegro 34/10, 40/16 and 62/18. The citizenship by investment provides investors with two real estate investment opportunities. In exchange, the applicant and their dependents may apply for Montenegrin citizenship if they are able to meet the application criteria.
Application Timeline for the Montenegro Citizenship by Investment Program
Montenegro Visa
Free

Countries
You can visit 124 Countries with Montenegro Citizenship.
Albania
Andorra
Argentina
Armenia
Aruba
Austria
Bangladesh *
Belarus
Belgium
Bolivia *
Bonaire; St. Eustatius and Saba
Bosnia and Herzegovina
Brazil
Bulgaria
Cambodia *
Cape Verde Islands *
Chile
Colombia
Comores Islands *
Cook Islands
Costa Rica
Croatia
Cuba
Curacao
Cyprus
Czech Republic
Denmark
Dominica
Ecuador
Egypt *
Estonia
Eswatini (Swaziland)
Faroe Islands
Finland
France
French Guiana
French Polynesia
French West Indies
Gambia
Georgia
Germany
Greece
Greenland
Guinea-Bissau *
Haiti
Hong Kong (SAR China)
Hungary
Iceland
Iran *
Israel
Italy
Jamaica *
Jordan *
Kenya *
Kosovo
Kyrgyzstan *
Laos *
Latvia
Lebanon *
Liechtenstein
Lithuania
Luxembourg
Macao (SAR China)
Madagascar *
Malawi *
Maldives *
Malta
Mauritania *
Mauritius *
Mayotte
Micronesia
Moldova
Monaco
Mozambique *
Nepal *
Netherlands
New Caledonia
Nicaragua *
Niue
North Macedonia
Norway
Palau Islands *
Palestinian Territory
Panama
Peru
Poland
Portugal
Qatar *
Reunion
Romania
Russian Federation
Rwanda *
Samoa *
San Marino
Saudi Arabia *
Senegal *
Serbia
Seychelles *
Singapore
Slovakia
Slovenia
Somalia *
South Korea
Spain
Sri Lanka **
St. Lucia
St. Maarten
St. Vincent and the Grenadines
Sweden
Switzerland
Tanzania *
Timor-Leste *
Togo *
Trinidad and Tobago
Tunisia
Turkey
Tuvalu *
Uganda *
Ukraine
United Arab Emirates
Uruguay
Uzbekistan
Vatican City
Zambia