Bulgarian Citizenship by Investment
Obtaining a Bulgarian passport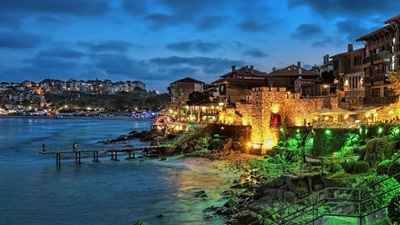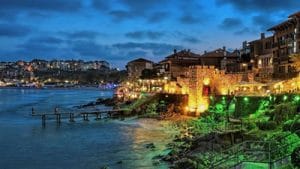 A vibrant and beautiful land nestled in the Balkans, Bulgaria is home to a pleasing blend of rich folklore traditions and modern leisure activities.
The country's mountain slopes have recently gained popularity with ski enthusiasts the world over as a refreshing alternative to other, more familiar European destinations. For those seeking warmer travels, Bulgaria's Black Sea coastline offers long, sandy beaches – perfect for a summer weekend by the sea.
For nature enthusiasts, Bulgaria is famous for its picturesque landscapes, and its mountains and forests offer exciting opportunities for hiking, trekking, biking and horse-riding.
As a historic crossroads between East and West, Bulgaria's cultural landmarks include a rich tapestry of heritage villages, historical townships, Roman ruins, Orthodox churches and Ottoman mosques all coexisting in a captivating history well worth exploring.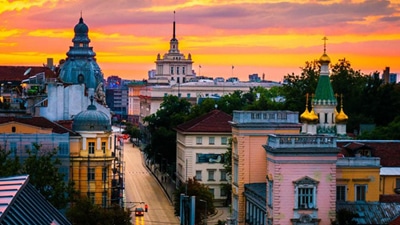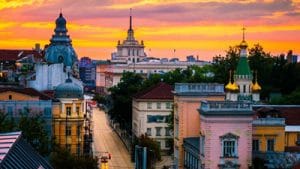 Benefits of
Bulgarian Citizenship
Bulgaria Citizenship
Program Requirements
The Bulgaria CBI Programme requires a person to make a significant economic contribution to the country. In exchange, and subject to a stringent vetting and due diligence process, including thorough background checks, the applicants and their families are granted citizenship.
The main applicant must be at least 18 years of age to qualify and must meet the application requirements by selecting one of the 2 investment options available under the programme:
Key Features of the Bulgaria Citizenship by Investment Program
Fast Track Your Application
Applicants have the opportunity to greatly accelerate the application timeline for their Bulgarian citizenship.
To be eligible for a Bulgarian passport after 2 years instead of the standard 5 years, the applicant may invest € 512,000 in the first year, and then increase their investment to 1,024,000 EUR in the second year by investing a further € 512,000 in Priority Investment Projects specified by the government of Bulgaria.
The investment must be maintained for at least three years, two of which must be after the applicant's citizenship is granted.
Application Timeline for the Bulgaria Citizenship by Investment Program
Bulgaria Visa
Free

Countries
You can visit 171 Countries with Bulgaria Citizenship.
Albania
Andorra
Antigua and Barbuda
Argentina
Armenia
Aruba
Austria
Bahamas
Bahrain *
Bangladesh *
Barbados
Belarus
Belgium
Belize
Bermuda
Bolivia *
Bonaire; St. Eustatius and Saba
Bosnia and Herzegovina
Botswana
Brazil
British Virgin Islands
Brunei
Cambodia *
Canada **
Cape Verde Islands
Cayman Islands
Chile
Colombia
Comores Islands *
Cook Islands
Costa Rica
Croatia
Curacao
Cyprus
Czech Republic
Denmark
Dominica
Dominican Republic
Ecuador
Egypt *
El Salvador
Estonia
Falkland Islands
Faroe Islands
Fiji
Finland
France
French Guiana
French Polynesia
French West Indies
Gabon *
Gambia
Georgia
Germany
Gibraltar
Greece
Greenland
Grenada
Guatemala
Guinea-Bissau *
Haiti
Honduras
Hong Kong (SAR China)
Hungary
Iceland
Indonesia
Iran *
Ireland
Israel
Italy
Jamaica *
Japan
Jordan *
Kazakhstan
Kenya *
Kiribati
Kosovo
Kuwait *
Kyrgyzstan *
Laos *
Latvia
Lebanon *
Liechtenstein
Lithuania
Luxembourg
Macao (SAR China)
Madagascar *
Malawi *
Malaysia
Maldives *
Malta
Marshall Islands
Mauritania *
Mauritius
Mayotte
Mexico
Micronesia
Moldova
Monaco
Montenegro
Montserrat
Morocco
Mozambique *
Namibia *
Nepal *
Netherlands
New Caledonia
New Zealand **
Nicaragua
Niue
North Macedonia
Norway
Palau Islands
Palestinian Territory
Panama
Papua New Guinea *
Paraguay
Peru
Philippines
Poland
Portugal
Qatar
Reunion
Romania
Rwanda *
Samoa
San Marino
Sao Tome and Principe
Saudi Arabia *
Senegal
Serbia
Seychelles *
Sierra Leone *
Singapore
Slovakia
Slovenia
Solomon Islands
Somalia *
South Korea
Spain
Sri Lanka **
St. Helena *
St. Kitts and Nevis
St. Lucia
St. Maarten
St. Vincent and the Grenadines
Sweden
Switzerland
Taiwan
Tajikistan *
Tanzania *
Thailand *
Timor-Leste
Togo *
Tonga
Trinidad and Tobago
Tunisia
Turkey
Turks and Caicos Islands
Tuvalu
Uganda *
Ukraine
United Arab Emirates
United Kingdom
Uruguay
Uzbekistan
Vanuatu
Vatican City
Venezuela
Zambia *
Zimbabwe *