Residence Permit in Greece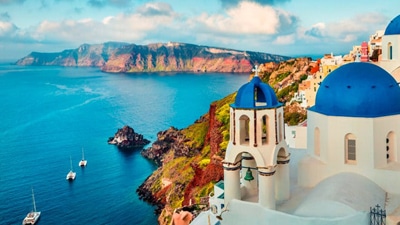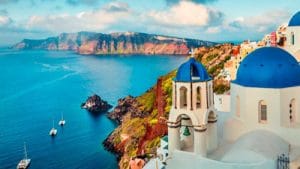 The cradle of Western civilisation, Greece is steeped in ancient history, a rich culture and is home to the world-famous rock-top ruins of the Acropolis, perhaps the most iconic ancient monument in Europe. To the west, Olympia – spiritual home of the Olympic Games; the ancient citadel of Mycenae, the Mani. Scattered in the Agean sea are Sporades, Rhodes Mykonos, Santorini and many others.
Whether your lifestyle leaves you craving constant adventure or lavish relaxation, Greece is well-placed to cater to your every need. Sun-soaked days flow from one to the next under infinite blue skies and a sparkling sea dotted with islands of white sand and green palms. Discover ancient Byzantine footpaths, venture into volcanoes, swim with dolphins and sea turtles, or explore lush forests. Meander through verdant olive groves, charming villages and prehistoric petrified forests.
Greek cooking puts most 100-mile diets to shame – Greek cooks draw many of their famously high-quality ingredients directly from their back yard. Basic ingredients such as feta and olive oil are ubiquitous across Greece, but produce and cooking styles vary across different regions, making your travel here a culinary adventure.
Local fare includes mountain greens you've never heard of, bread baked with olives, and fresh fish straight out of the sea. Currently, Greek cuisine is experiencing something of a renaissance with top chefs elevating time-honoured recipes to new gourmet heights, making now an excellent time to visit.
Building on its ancient democratic traditions, socialising is more than merely pastime here – it's a way of life. Local cafes and restaurants with locals young and old animatedly discussing events past, present and future. Long tables host celebratory gatherings and friends jubilantly carouse in town squares. The Greek people are quintessentially passionate about life, even at the most difficult of times. The result is a vibrant society with a rich culture that continues to captivate and enthrall, even thousands of years after its inception.
The benefits of acquiring Greek permanent residence include the right to work, live and study in all 27 EU states, and is a viable route to acquiring Greek citizenship for investors that make Greece their main place of residence and meet additional criteria.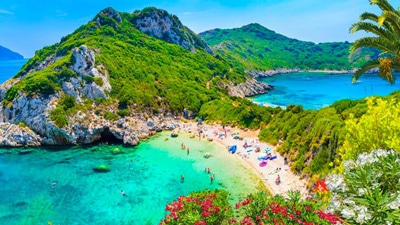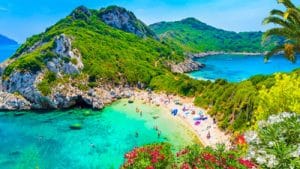 Greek Golden Visa Program at a Glance
Greece Residence by Investment Program Requirements
The Greek Golden Visa program requires a person to make an economic contribution to the country. In exchange, and subject to a very thorough application procedure including detailed due diligence and background verification checks, the applicants and their families are granted permanent residence in Greece.
To qualify for permanent residence, the main applicant must be over 18 years of age and meet all of the application conditions. The contribution requirements are as follows:
Key features of the Greece Residence by Investment Program
Your residence in Southern Europe
Greece's exquisite sun-drenched beaches, authentic local traditions and famous hospitality make it a prime destination for travel and recreation. Importantly, the Golden Visa Program allows visa-free access to Europe's Schengen Area. Enjoy the wonders of Greece or take advantage of unhindered holidays all over Europe – the choice is yours! While there are a number of options for acquiring Greek permanent residence, many investors elect to purchase property in Greece due to the simplicity of the procedure and the benefit of a summer home in one of the most desirable holiday destinations in the world.
Application Timeline for the Greece Residence by Investment Program