Malta Citizenship for Exceptional Services by Direct Investment
A Brief Introduction to Malta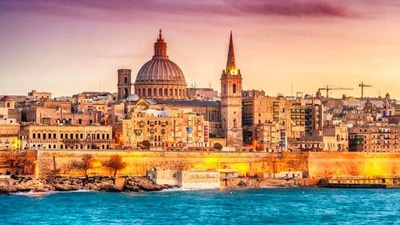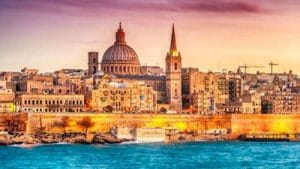 From the ancient Neolithic temples of Mnajdra and Hypogeum to the baroque magnificence of local palazzos, Malta is undoubtedly a world-class destination to live, work and relax.
Serving as the gateway between North Africa and Europe, the islands have a long and proud history of conquerors, and various civilizations have since their distinctive marks on the country.
From the Venetians, the Maltese draw their iconic colourful boats seen in harbours all over Valetta. From the Knights of St John, the impressive ramparts and fortresses of Valletta and the Three Cities, marking the city out as a true historical treasure trove.
Malta features impressive and unique architecture, the most distinctive being St John's Cathedral in the capital as well as the famed Mosta Dome.
For the holidaymaker seeking to work on their tan, there are plenty of resorts and a thriving nightlife. The water here is warmer and cleaner than many other countries in the Mediterranean. For the adventurous, Malta also offers a full gamut of opportunities for walking, rock climbing, sailing and water sports.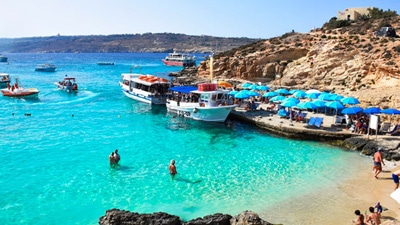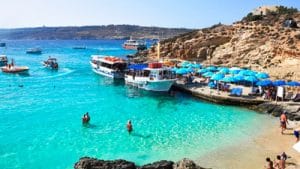 Benefits of
Maltese Citizenship
Requirements for Malta ESDI
The MESDI requires a person to make an economic contribution to the country. In exchange, and subject to a very thorough application procedure including detailed due diligence and background verification checks, the applicants and their families are granted full citizenship.
To qualify for citizenship, the main applicant must be over 18 years of age, meet all of the application conditions, make a non-refundable contribution to the National Development and Social Fund, and meet certain other requirements. The contribution requirements are as follows:
Key Features of the Malta MESDI
The Gold Standard in Security
Malta features some of the highest standards for applicant screening, and requires that all applicants must have a completely clean personal background and no criminal record. Malta has developed a four-tier due diligence system which is considered the most thorough in the world for this kind of scheme, making MESDI the most well-regarded and reputable of its kind in the world.
Maltese regulations further stipulate that a person who has been denied a visa to a country with which Malta has visa-free travel arrangements, and has not subsequently obtained a visa to that country, shall not be entitled to apply under the scheme.
The names of successful applicants will be published annually, along with all other nationalisations granted by the government.
Application Timeline for Malta Citizenship by Investment
Malta Visa
Free

Countries
You can visit 184 Countries with Maltese Citizenship.
Albania
American Samoa **
Andorra
Anguilla
Antigua and Barbuda
Argentina
Armenia
Aruba
Australia **
Austria
Bahamas
Bahrain *
Bangladesh *
Barbados
Belarus
Belgium
Belize
Bermuda
Bolivia *
Bonaire; St. Eustatius and Saba
Bosnia and Herzegovina
Botswana
Brazil
British Virgin Islands
Brunei
Bulgaria
Burkina Faso *
Cambodia *
Canada **
Cape Verde Islands
Cayman Islands
Chile
Colombia
Comores Islands *
Cook Islands
Costa Rica
Croatia
Curacao
Cyprus
Czech Republic
Denmark
Dominica
Dominican Republic
Ecuador
Egypt *
El Salvador
Estonia
Eswatini (Swaziland)
Falkland Islands
Faroe Islands
Fiji
Finland
France
French Guiana
French Polynesia
French West Indies
Gabon *
Gambia
Georgia
Germany
Gibraltar
Greece
Greenland
Grenada
Guam **
Guatemala
Guinea-Bissau *
Haiti
Honduras
Hong Kong (SAR China)
Hungary
Iceland
Indonesia
Iran *
Ireland
Israel
Italy
Jamaica
Japan
Jordan *
Kazakhstan
Kenya *
Kiribati
Kosovo
Kuwait *
Kyrgyzstan
Laos *
Latvia
Lebanon *
Lesotho
Liechtenstein
Lithuania
Luxembourg
Macao (SAR China)
Madagascar *
Malawi *
Malaysia
Maldives *
Marshall Islands
Mauritania *
Mauritius
Mayotte
Mexico
Micronesia
Moldova
Monaco
Mongolia *
Montenegro
Montserrat
Morocco
Mozambique *
Nepal *
Netherlands
New Caledonia
New Zealand **
Nicaragua
Niue
North Macedonia
Northern Mariana Islands **
Norway
Pakistan **
Palau Islands
Palestinian Territory
Panama
Papua New Guinea *
Paraguay
Peru
Philippines
Poland
Portugal
Puerto Rico **
Qatar
Reunion
Romania
Rwanda *
Samoa
San Marino
Sao Tome and Principe
Saudi Arabia *
Senegal
Serbia
Seychelles *
Sierra Leone *
Singapore
Slovakia
Slovenia
Solomon Islands
Somalia *
South Africa
South Korea
Spain
Sri Lanka **
St. Helena *
St. Kitts and Nevis
St. Lucia
St. Maarten
St. Vincent and the Grenadines
Sweden
Switzerland
Taiwan
Tajikistan *
Tanzania
Thailand *
Timor-Leste
Togo *
Tonga
Trinidad and Tobago
Tunisia
Turkey
Turks and Caicos Islands
Tuvalu
Uganda
Ukraine
United Arab Emirates
United Kingdom
United States **
Uruguay
US Virgin Islands **
Uzbekistan
Vanuatu
Vatican City
Venezuela
Zambia
Zimbabwe