Antigua and Barbuda Citizenship Requirements
365 beaches on the island, for every day of the year
A Brief Introduction to Antigua & Barbuda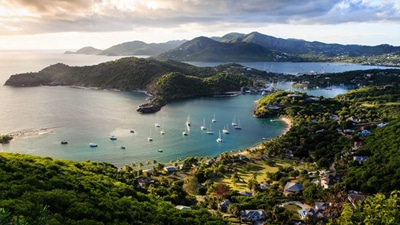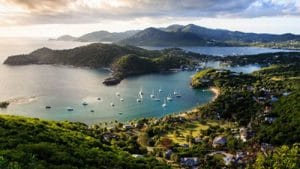 Antigua and Barbuda's gently sloping coastline and graceful harbours have long lured travellers to Antiguan waters. Landmarks such as Nelson's Dockyard on English Harbour stand testament to bygone British maritime power in the region.
Today, the islands enjoy a rich culture, abundant wildlife and is renowned for hosting some of the world's most spectacular sailing regattas. The tropical island boasts over 365 soft, white sand beaches – one, it is said, for every day of the year. For the adventurous, the gentle tide gives way to choppy waters on Atlantic side of the island. In the East, palm-fringed skyline stretches out to meet azure sea as gentle waves crest the horizon. The perfect winter retreat.
Antigua and Barbuda's Citizenship by Investment Program offers quick and simple routes to acquiring citizenship – the country's Citizenship by Investment Unit currently has an application turnaround time of just 3–4 months. The benefits of Antiguan citizenship include visa-free travel to over 140 countries worldwide including the European Union. With an established track record and application process in place, clients are only required to complete their investment only after receiving approval for their citizenship application.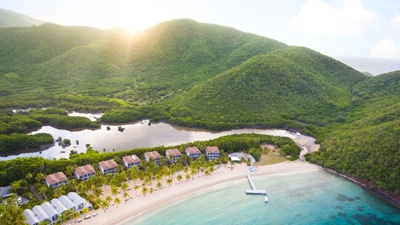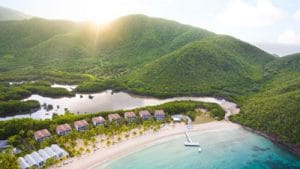 Benefits of
Antiguan Citizenship
Antigua and Barbuda Сitizenship Program Requirements
Antigua and Barbuda's CIP requires the applicant to make a significant economic contribution to the country. In exchange, and subject to a thorough application procedure including due diligence and background verification checks, the applicants and their families are granted full citizenship.
To qualify for citizenship, the main applicant must be over 18 years of age, meet all of the application conditions and satisfy the investment requirements. There are currently two routes to obtaining citizenship through the CIP programme:
Key Features of the Antigua Citizenship by Investment Program
Your passport to stress-free travel
One of the main benefits of acquiring Antigua & Barbuda citizenship by investment through the CIP program is that Antigua passport holders enjoy visa-free travel to 150 destinations worldwide including the UK, Europe's Schengen Area, Singapore and Hong Kong, allowing you to travel the world with confidence. Spontaneous holidays have never been easier.
Application Timeline for the Antigua & Barbuda Citizenship by Investment Program
Antigua and Barbuda
Visa
Free

Countries
You can visit 151 Countries with Antigua & Barbuda Citizenship.
Albania
Andorra
Anguilla
Armenia *
Aruba
Austria
Bahamas
Bangladesh *
Barbados
Belarus
Belgium
Belize
Bermuda
Bolivia *
Bonaire; St. Eustatius and Saba
Bosnia and Herzegovina
Botswana
Brazil
British Virgin Islands
Bulgaria
Cambodia *
Cape Verde Islands *
Cayman Islands
Chile
Colombia
Comores Islands *
Cook Islands
Costa Rica
Croatia
Cuba
Curacao
Cyprus
Czech Republic
Denmark
Dominica
Dominican Republic
Ecuador
Egypt *
El Salvador
Estonia
Eswatini (Swaziland)
Faroe Islands
Fiji
Finland
France
French Guiana
French Polynesia
French West Indies
Gambia
Georgia
Germany
Gibraltar
Greece
Greenland
Grenada
Guatemala
Guinea-Bissau *
Guyana
Haiti
Honduras
Hong Kong (SAR China)
Hungary
Iceland
Indonesia
Iran *
Ireland
Italy
Jamaica
Jordan *
Kenya *
Kiribati
Kosovo
Laos *
Latvia
Lebanon *
Lesotho
Liechtenstein
Lithuania
Luxembourg
Macao (SAR China) *
Madagascar *
Malawi
Malaysia
Maldives *
Malta
Mauritania *
Mauritius
Mayotte
Micronesia
Moldova
Monaco
Montenegro
Montserrat
Mozambique *
Nepal *
Netherlands
New Caledonia
Nicaragua
Niue
North Macedonia
Norway
Palau Islands *
Panama
Peru
Philippines
Poland
Portugal
Qatar
Reunion
Romania
Russian Federation
Rwanda *
Samoa *
San Marino
Senegal *
Serbia
Seychelles *
Sierra Leone *
Singapore
Slovakia
Slovenia
Solomon Islands *
Somalia *
South Africa
South Korea
Spain
Sri Lanka **
St. Helena *
St. Kitts and Nevis
St. Lucia
St. Maarten
St. Vincent and the Grenadines
Suriname
Sweden
Switzerland
Tanzania
Timor-Leste *
Togo *
Trinidad and Tobago
Tunisia
Turks and Caicos Islands
Tuvalu *
Uganda
Ukraine
United Kingdom
Uzbekistan
Vanuatu
Vatican City
Venezuela
Zambia
Zimbabwe